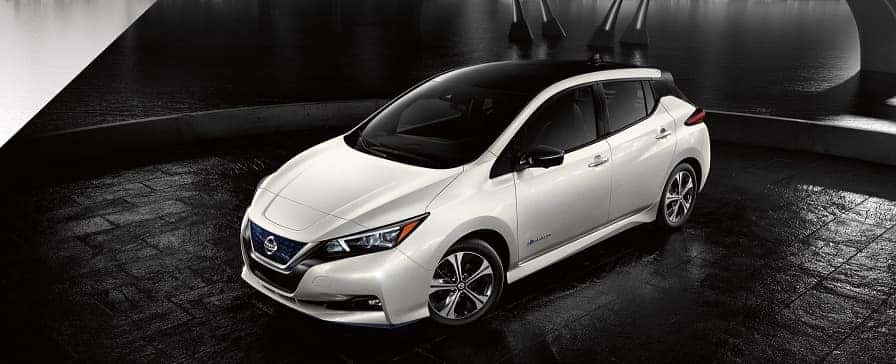 The Nissan LEAF is offered with two powerful battery options to take you long routes in an incredible and uninterrupted way. The large-capacity battery life and a range of driver safety features give you great mileage without requiring excessive charging. Check out our complete guide on charging the Nissan LEAF.
Charging Options
The Nissan LEAF comes standard with a charging port that can be used to charge the battery at home and an available Quick Charge port that can be used at public charging stations.
You can switch between fast, slow, and rapid charging from various access points, depending on the charging level you use. Levels 1 and 2 allow you to charge at home using wall outlets and Level 3 is available at public charging stations with the Quick Charge port
Levels 1 and 2, the connector into the right inlet and your car will automatically begin charging.
To charge publicly, you need to activate the process using a smartphone app.
Charging Length
The charging length for Nissan LEAF may vary depending on the mode selected, battery size, and charging connection. In addition to these, the other factors affecting charging length are temperature, charge restrictions, and energy loads on the vehicle.
If your LEAF model is equipped with a Quick Charger port then you can experience a rapid charging time at a public charging station of just 40 minutes for 40 kWh batteries or 60 minutes for 62 kWh batteries. The battery can be charged up to 80% of its capacity during this time. These CHAdeMO Quick Charge points are available at public charging stations.
Level 2 charging lets you plug right into 240V wall outlet. For 40 kWh batteries, you can get a full charge in 8 hours, and for 62 kWh batteries, it will take 11.5 hours.
Level 1 charging is a trickle charge that takes the longest but is great in an emergency since you can plug straight into a standard 120V wall outlet at home or wherever you can find electricity.
Different Types of Chargers
The car incorporates a 6.6 kW charge to perform Type 2 AC charging. You can also use it for rapid 50 kW DC charging. So, even if you connect it to a fast charger delivering an output of more than 6.6 kW, the car will charge up to 80% of its capacity only.
Charging the Nissan LEAF at Home
The most economical and simplest way to charge your Nissan LEAF is at home. With Level 2 charging, you can use a 240V wall outlet (this is the same kind of outlet that a dryer plugs into) or, according to Nissan's website, a professionally installed AC 22-240V 50 amp or a 220-240V 50 amp dedicated outlet (using the included L2-EVSe cable) are good options.
If you don't have access to a 240V outlet, Level 1 is your option. A 120V outlet can be used with the included L2-EVSe cable but this will take a while, so if you want to fully charge the battery, plan on not using your car for about a day.
Charging the Nissan LEAF Publicly
You can also charge your car at various EV charging networks available publicly. Using the Nissan LEAF EZ-Charge app helps you find nearby public charging stations for rapid Level 3 charging. Prices range from approximately $3 to $10 for a charge.
With multiple charging options and low battery charging prices, the Nissan LEAF offers both big savings and a great ride.